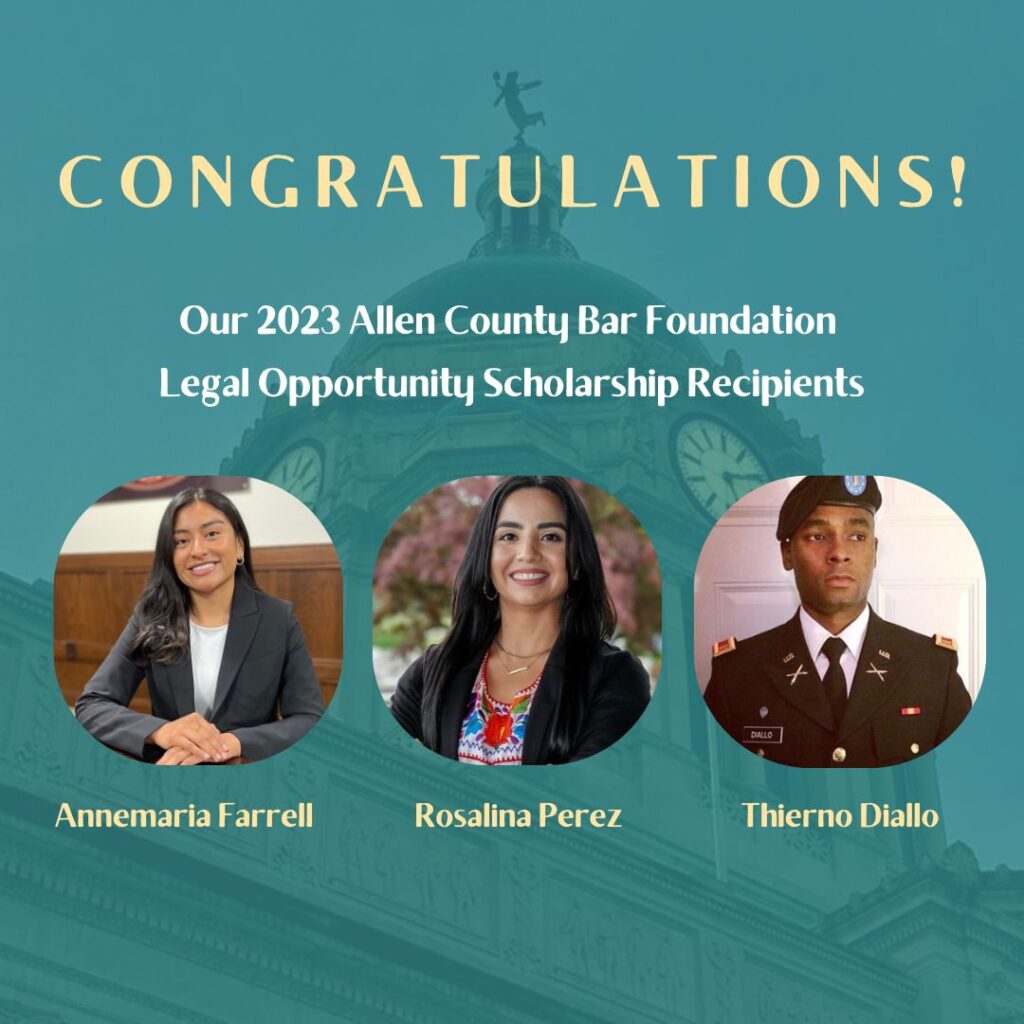 Click HERE to learn more about the winners of the ACBF Legal Opportunity Scholarship!
The Allen County Bar Foundation Legal Opportunity Scholarship helps students of underrepresented racial or ethnic groups enter or continue law school and prepare to join the legal profession. It is intended for students from Allen County, Indiana or those who intend to work there. Applicants must be planning to take the LSAT and apply to law school, preparing to enter law school, or enrolled in law school. They must also demonstrate financial need.
Law students are eligible to receive up to $2,500 for tuition and fees or bar preparation or bar examination fees, and undergraduate students are eligible to receive up to $1,500 for LSAT fees and/or LSAT preparation.
Contact the Allen County Bar Foundation with questions at 260-423-2359 or acba@allencountybar.org.